HQ Trivia
Social

What I did: Copywriting, Content Strategy, Community Management



Me, in 2016: Had 2 daily alarms set to play HQ Trivia (the live gameshow/app where anyone could play and win money, right from their phone).

Me, in 2020: Had the surreal opportunity to help a newly relaunched HQ Trivia find it's voice on social. I wrote a ton of tweets, led micro campaigns, and entered the weird world of meme making.



---

We approached social by creating a unique online community, made specifially for our players: trivia-obsessed "HQties" who, on a nightly basis, would return to the app for the sake of trivia.

This manifested as a mix of internet humor, trend-inspired memes, and inside-HQ nods that we knew our community would understand and appreciate.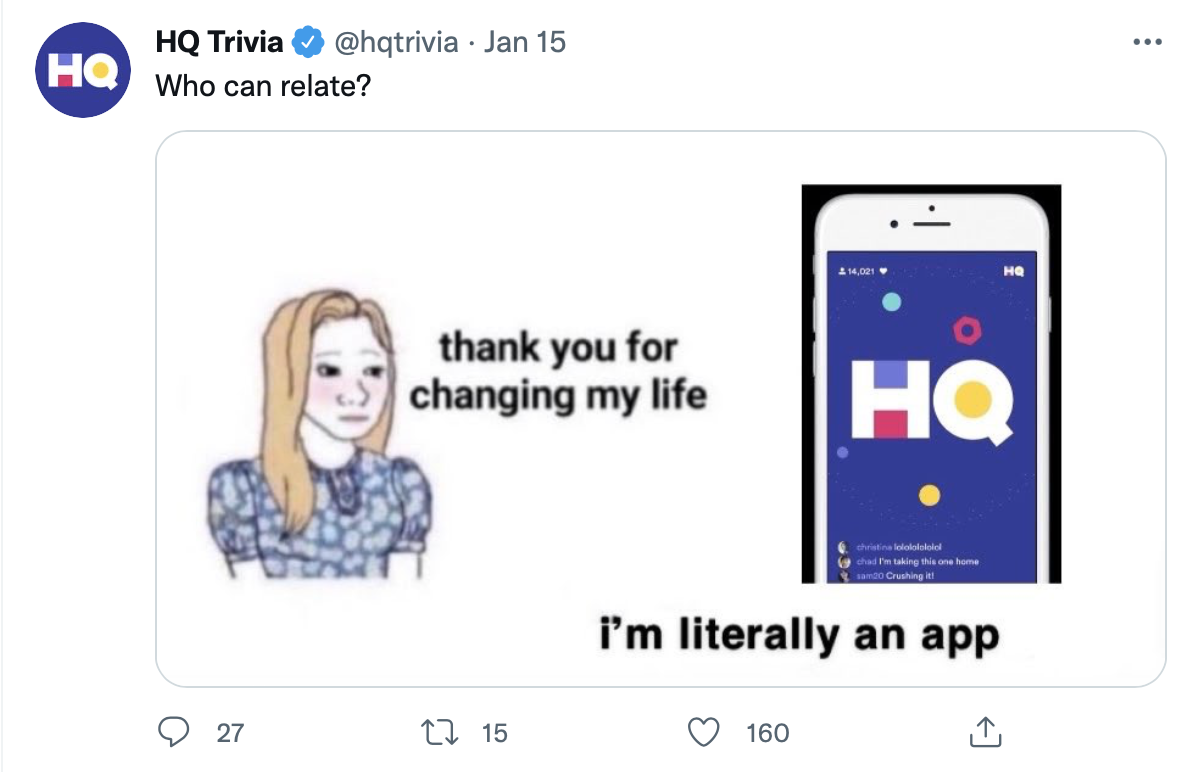 The 9 Days of Quizmas 🎄
For each of the 9 days leading up to Christmas, we hosted a giveaway to thank our social community for playing. T'was our way of saying "Happy Holidays, HQties!" but much more fun.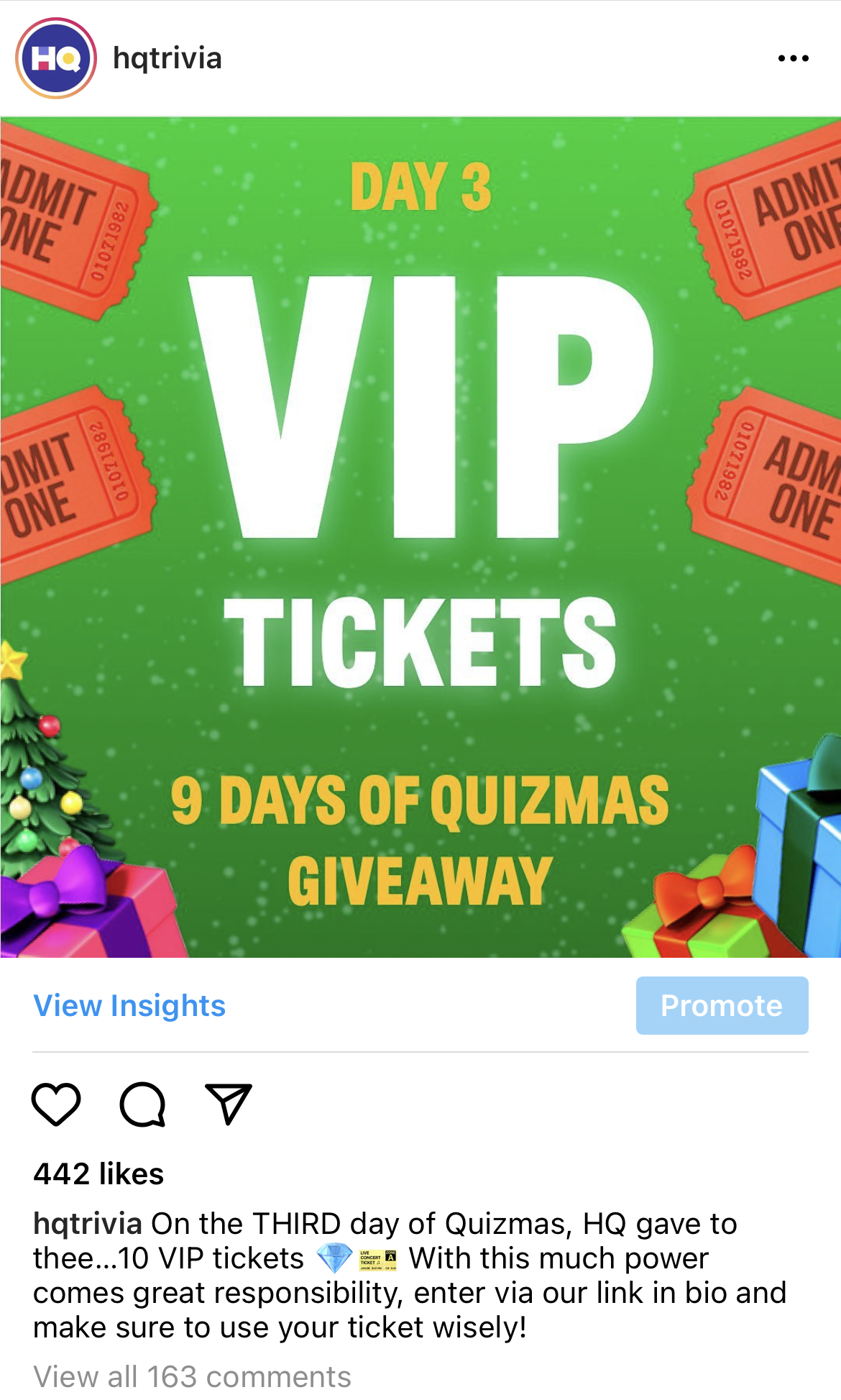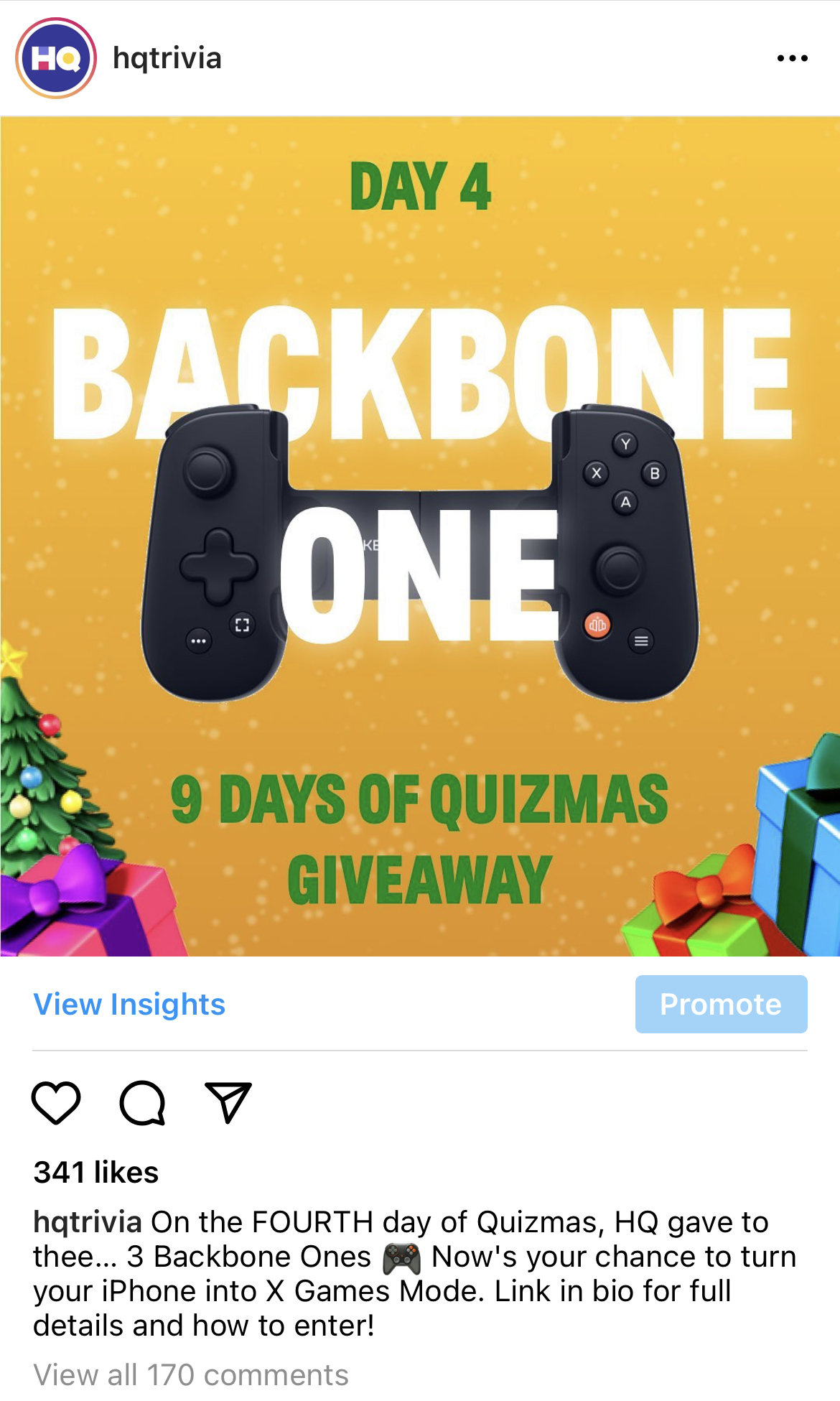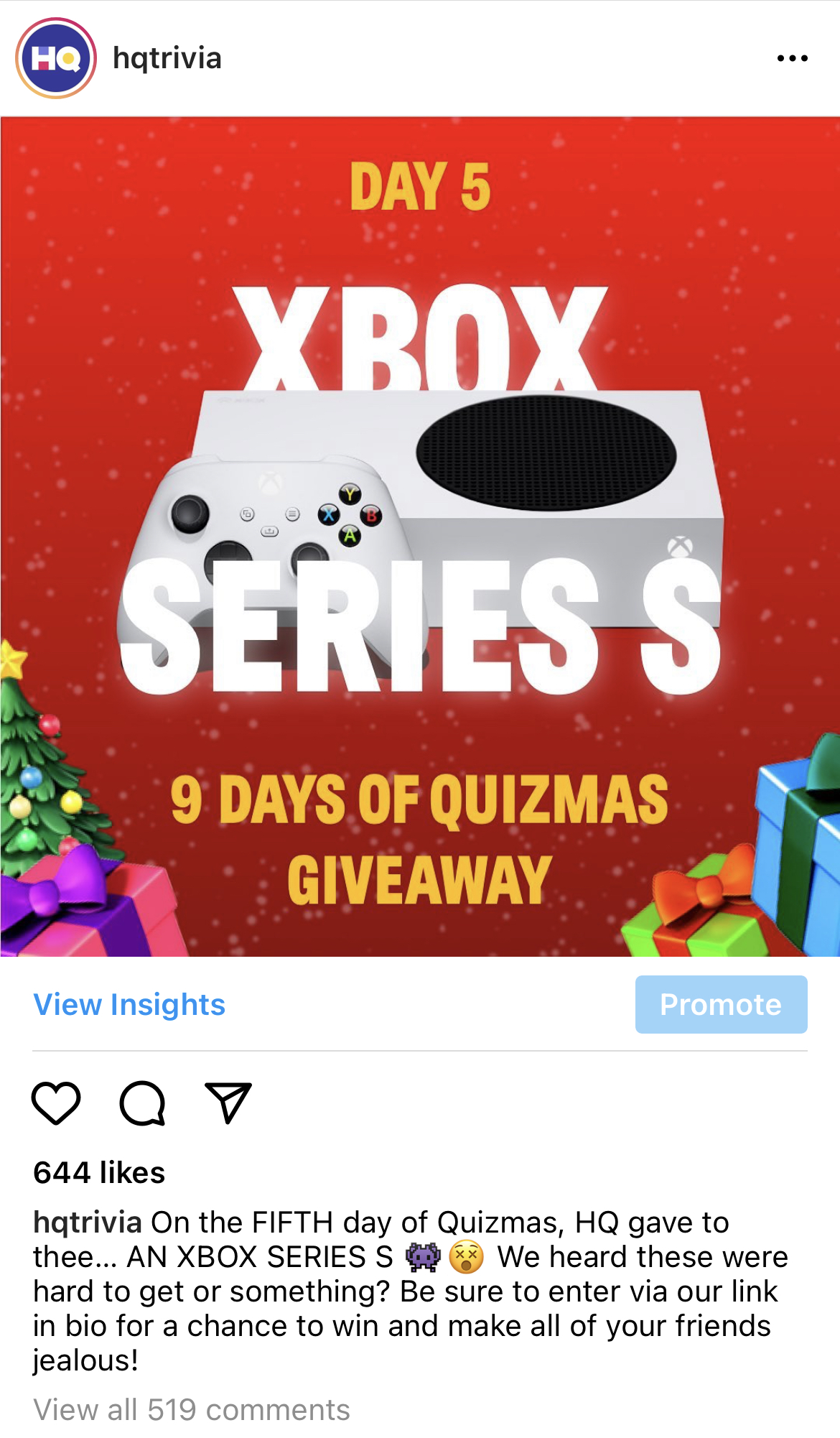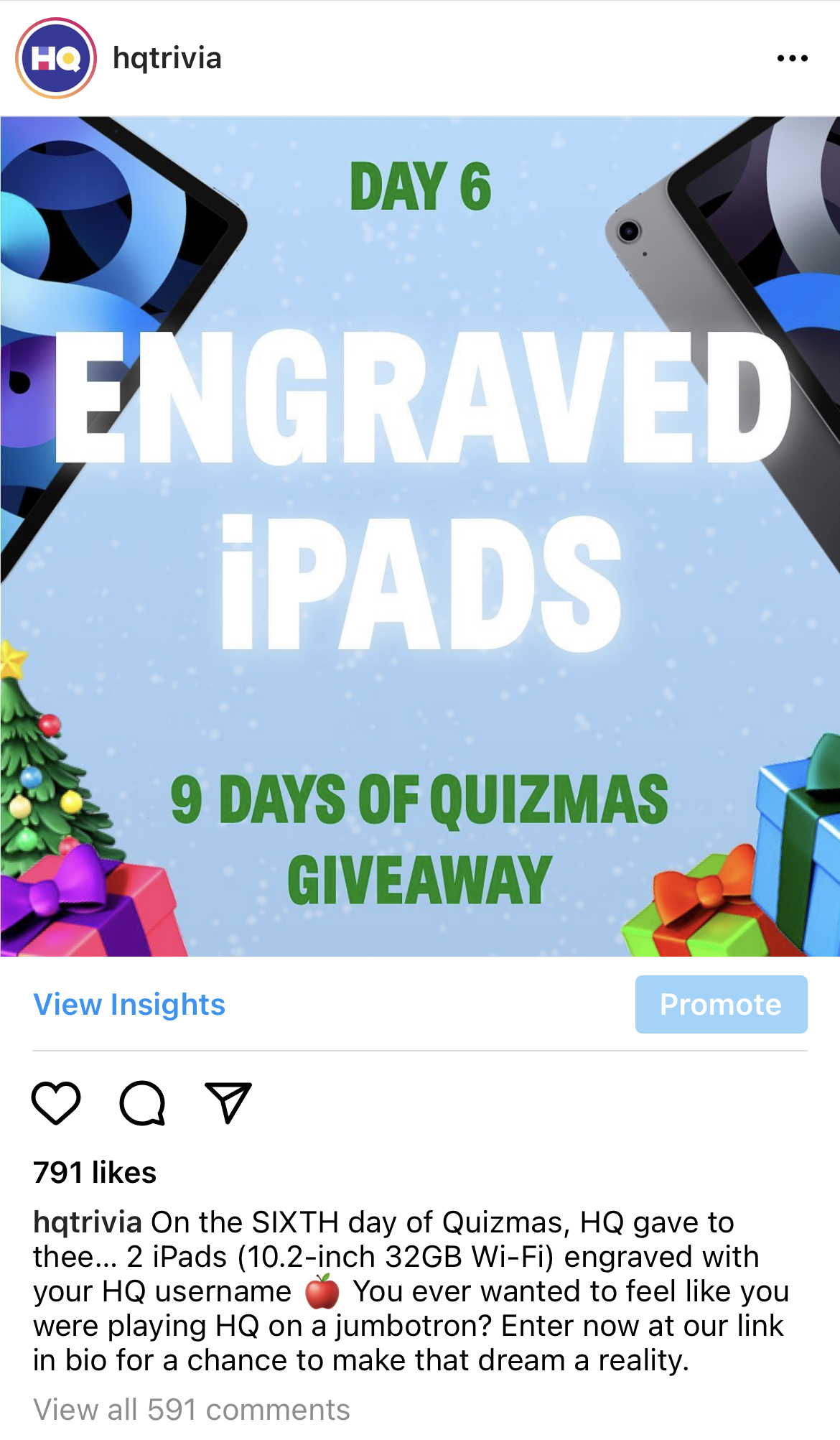 #TheGreatGiftDrop 🧐️
HQ would be nothing without it's players, so to celebrate HQ's thrid birthday we launched #TheGreatGiftDrop, a real-life version of in-app gift drops (surprise power-ups, etc.).

We selected 21 of our most fanatic HQties and sent them all a physical birthday gift drop, each with exclusive merch and a unique clue. On our birthday, we announced that everyone had to work together by following #TheGreatGiftDrop to solve the riddle. Seeing the participation was awesome, but seeing a non-recipient figure it out first took the cake.