Duchene Design
Branding

What I did: Positioning, Voice & Tone, Copywriting


Marie Duchene is an international Art Director who recently established her own branding studio. It needed to capture her outspoken energy while allowing her refined, minimalist aesthetic to shine — both at the same time.

I helped position her studio, write tone/voice/copy guidelines (

link to full deck

), and brought it all together on

duchenedesign.com

.
---
The initial challenge was finding a common space between Marie's loud, proud personality and her timeliness, premium design style... wait a minute...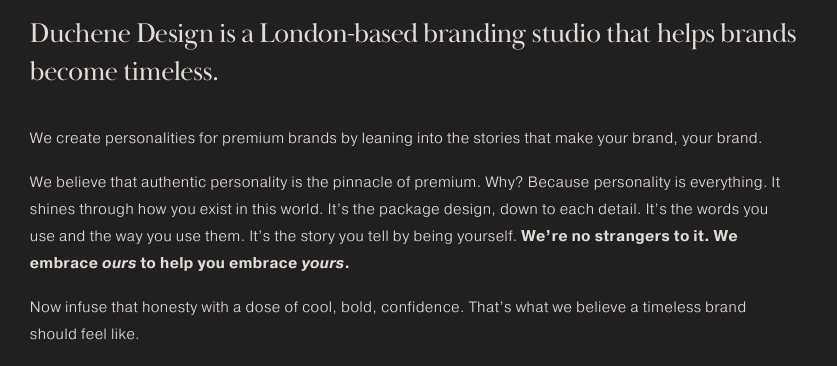 With positioning ironed out, it felt like a natural progression to explore brand themes and tone / voice pillars.
After that came the granular: understanding how the voice flexes, plus do's & don'ts.